Recent Finds Archive
3/28/2021
This easy-to-install, stylish solar panel charges your devices with the power of the sun.
Built-in Rechargeable Battery – Our solar charger stores energy so you can charge your devices day or night.
Power Your Personal Devices – The built in USB port can charge iPhones, Android phones, smart watches, AirPods, bike lights, speakers & more.
No Fuss Installation – Includes a suction cup hook that attaches to any window.
3/21/2021
Planet Wise Reusable Trash Bags are washable, waterproof and reusable, meaning less waste. They're the perfect home and office solution for recycling and everyday garbage.
Each bag is sewn with hidden seams and sealed to block wicking or leaking. These patent-pending bags are made with a high-quality polyurethane laminate (PUL) fabric that is anti-microbial and inhibits the growth of bacteria and fungi. Sturdy, no-pill elastic at the top holds the liner in place and accommodates different-shaped pails.
3/14/2021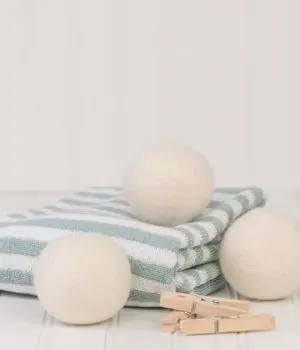 This set of 3 dryer balls are made of 100% premium New Zealand wool. Adding wool dryer balls to your dryer will help soften your clothes (without the use of synthetic chemicals found in dryer sheets), decrease drying time significantly (saving money on utility bills), and save the landfill from disposable dryer sheets. By circulating the air in your dryer more efficiently they can also help reduce wrinkles and static.
3/7/2021
This is a really cool smokeless camp stove. It's the ultimate camp stove in resilience because it doesn't require electricity, gas, or batteries. Instead, it uses naturally foraged materials like pinecones, twigs, and other small brush.
2/21/2021
Get rid of those ziplock baggies, and use these eco-friendly alternative wax wraps! Great for sandwiches, snacks, or covering leftover dishes, these wraps are sure to assist in reducing your household waste.
2/15/2021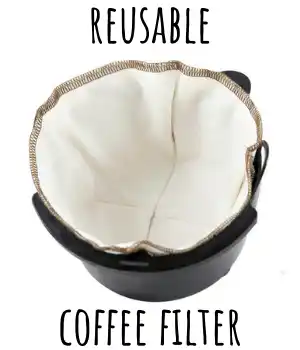 We LOVE our Coffee Sock. For the last few years, every time we bought more paper coffee filters, we told ourselves it would be the last time. It took us a while to live up to that promise, but once we did after buying the Coffee Sock, we were sure glad we followed through. We use ours every morning and recommend it to all coffee lovers. They are made out of 100% organic cotton cloth.